Posted by Selina Law on Nov 15th 2017
In the United States, hot tea is usually served after a meal—"coffee or tea" with or without dessert, or in an afternoon tea meal very often at a tearoom or a hotel. Though hot tea has become more and more common a "regular" beverage like soda, coffee, iced tea, or water, it is still very much a novelty to many people. With that thought, serving hot tea—especially nice loose-leaf tea—at our holiday gatherings would add a touch of culture and glamor to our events.
A few items that I have used and found very helpful when serving hot tea at functions:


An Electric Kettle
There will be many things to take care of and guests to mingle with on the day of the party. Having an electric kettle, especially one that will shut off itself once the water is boiled, just gives us the peace of mind.
I personally have a large 5.3-liter one with temperature control. Since it has such a large capacity, I don't have to keep refilling it to make more hot water. It offers me three different temperatures which is good for making different kinds of tea. It also switches itself from "boil" to "keep warm" automatically once the water has reached the selected temperature.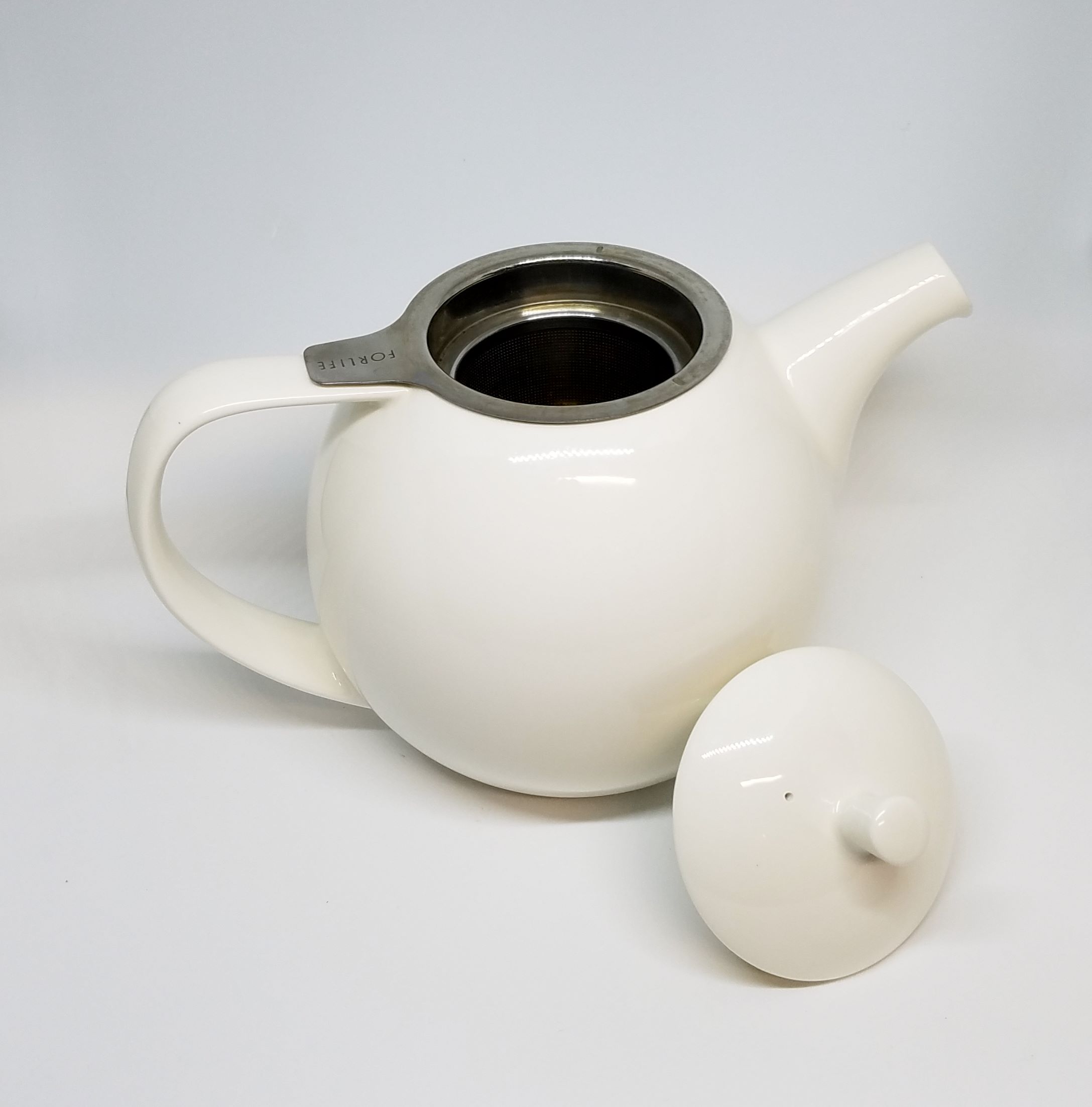 This is when I only have a few (4-6) guests and simply serve one type of tea. I use a 45oz. teapot with a built-in extra fine infuser. It is practically just add tea leaves and hot water then pour. It makes the serving and the cleaning very easy.
I usually like to serve with my teapot on a warmer/stövchen to keep the tea hot. This accessory is usually very inexpensive, and it is so rewarding to have hot tea throughout the whole party.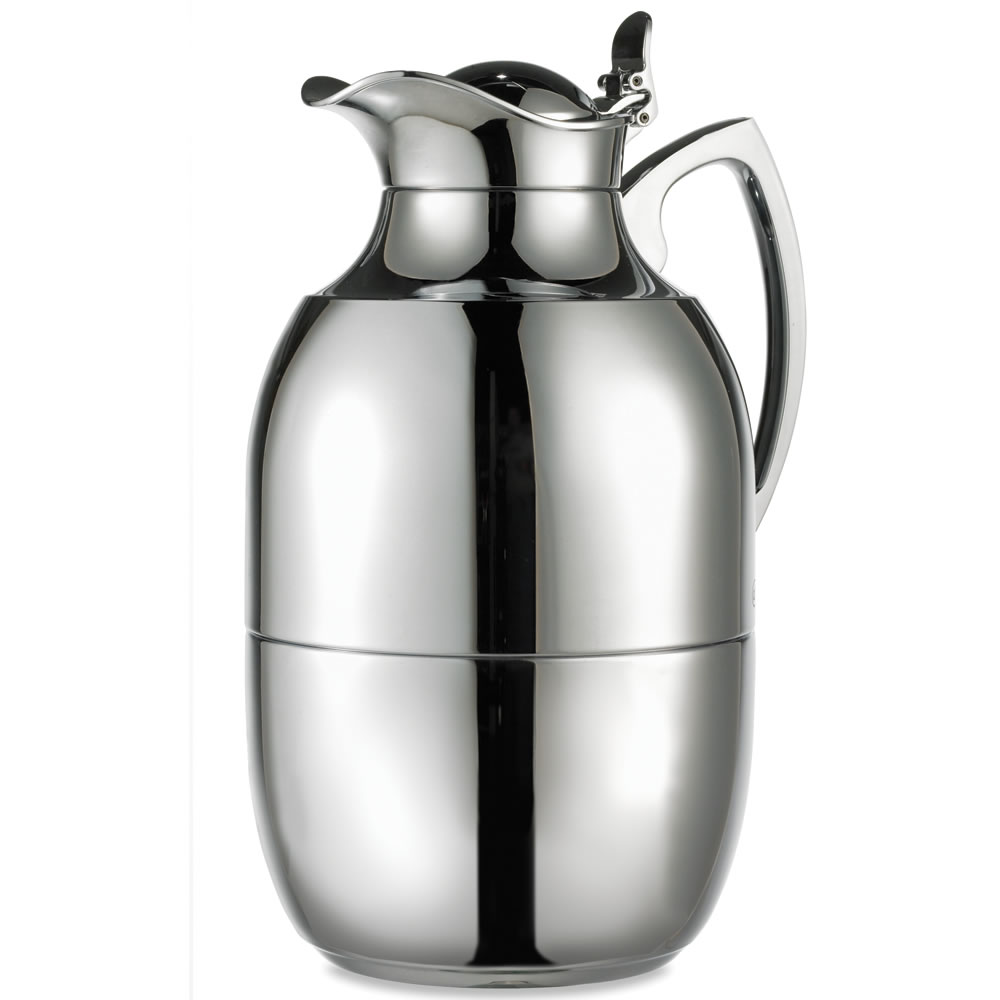 Thermal Carafe/Pitcher
If I have more than six guests but I am still offering only one type of tea, I may serve the hot tea in a large thermal carafe/pitcher instead of a teapot. I may also set up a "tea station"—more about that later. However, if I am having a sit-down afternoon tea or a nice "tea and chat," I almost always use a teapot (or two). Serving hot tea with a proper tea set just makes the experience so much more special.
When I have a large gathering and/or want to offer more than one type of tea to my guests, I find it easier for me and more fun for the guests to let them make their own tea bags than to place several pots of tea on the table. This is when the disposable paper filters come in handy.
I shared a simple and nice display of "tea station" a while back. Let us review what are needed to serve tea this way: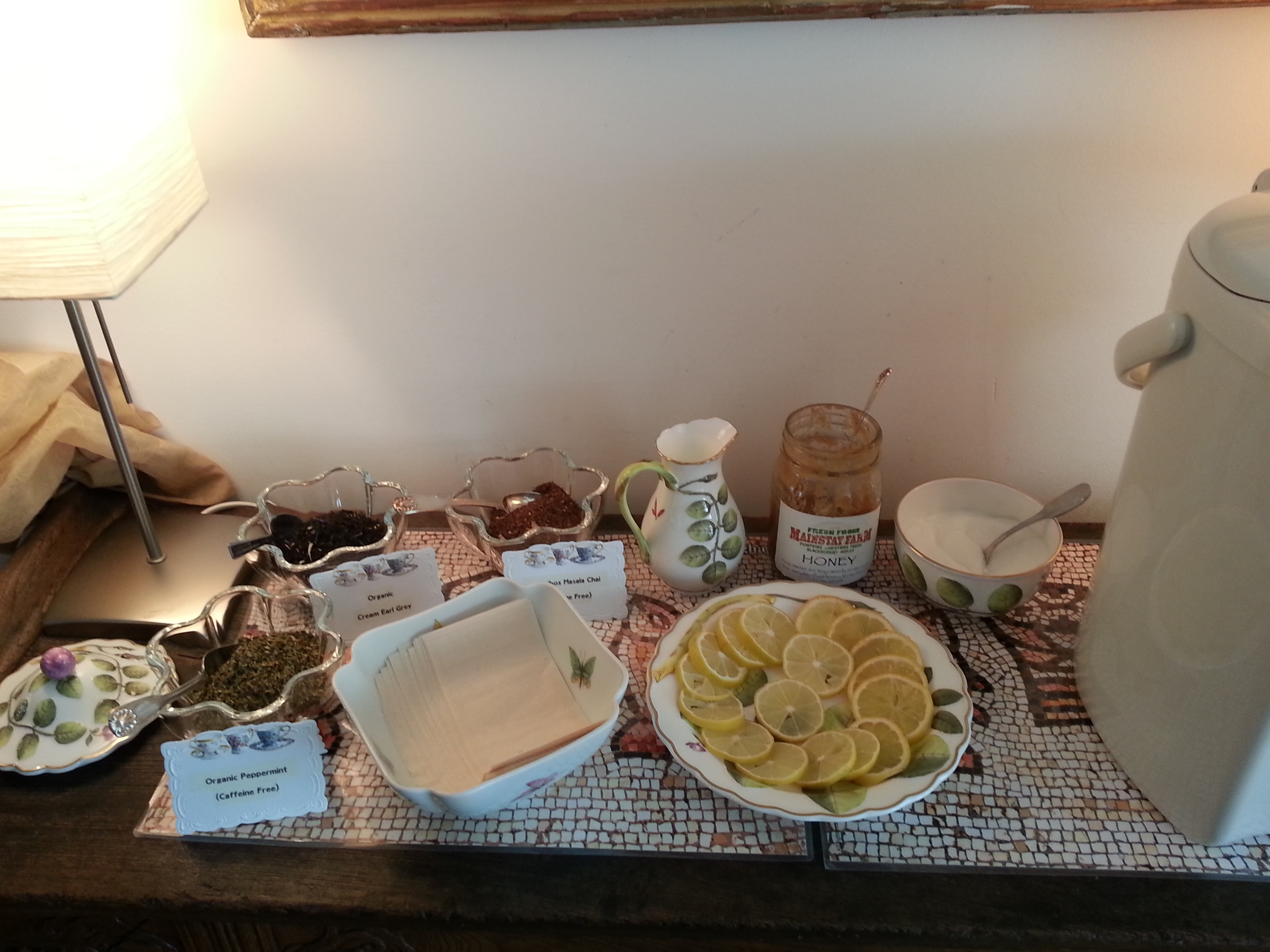 Dried tea leaves displayed in little bowls accompanied by little tent cards labeling their names (and information)
A little spoon in each bowl of tea leaves
Hot water—either in an electric kettle or in thermal carafes/pitchers
Teacups—if space is limited, consider using teacups that aren't accompanied by saucers, such as Asian style teacups
Tea condiments (optional, depending on the teas served)—milk/cream, sugar/honey, lemon wedges/slices
Tea spoons or stirrers—if your teas are served with tea condiments
Beverage napkins
An alternative way to serve a large gathering with a few types of tea is to brew the teas beforehand and serve them in thermal carafes/pitchers. Instead of making their own tea bags, guests will simply get the teas directly from the pitchers.
When to serve tea at a party?
After Meal
We all know about serving hot tea at dessert time. If it is a sit-down meal, we should clear the table and then bring out the hot tea and condiments, or take the guests to a different area where tea/coffee and dessert are served. If it is a buffet style meal, a tea station will be most convenient.
Before (& During) Meal
In many cultures, hot tea is the first thing that guests are served as soon as they arrive at the venue and continues to be served throughout the whole festivity. I also find that during the autumn and winter months, guests really appreciate getting a hot beverage as soon as they walk in from the cold. Hot tea gives our guests the soothing and warming effects that they desire.
We may bring our guests each a cup of hot tea from the kitchen upon their arrivals, or we may put a teapot on a stövchen with some teacups and condiments on a tray and leave the whole tray on the coffee table. After the guests have sat down, we may offer the hot tea to them and pour it from the teapot into the teacups. Of course, we can always set up a tea station. If, and when, we set up a tea station at our event, guests may be encouraged to try different teas throughout the whole affair.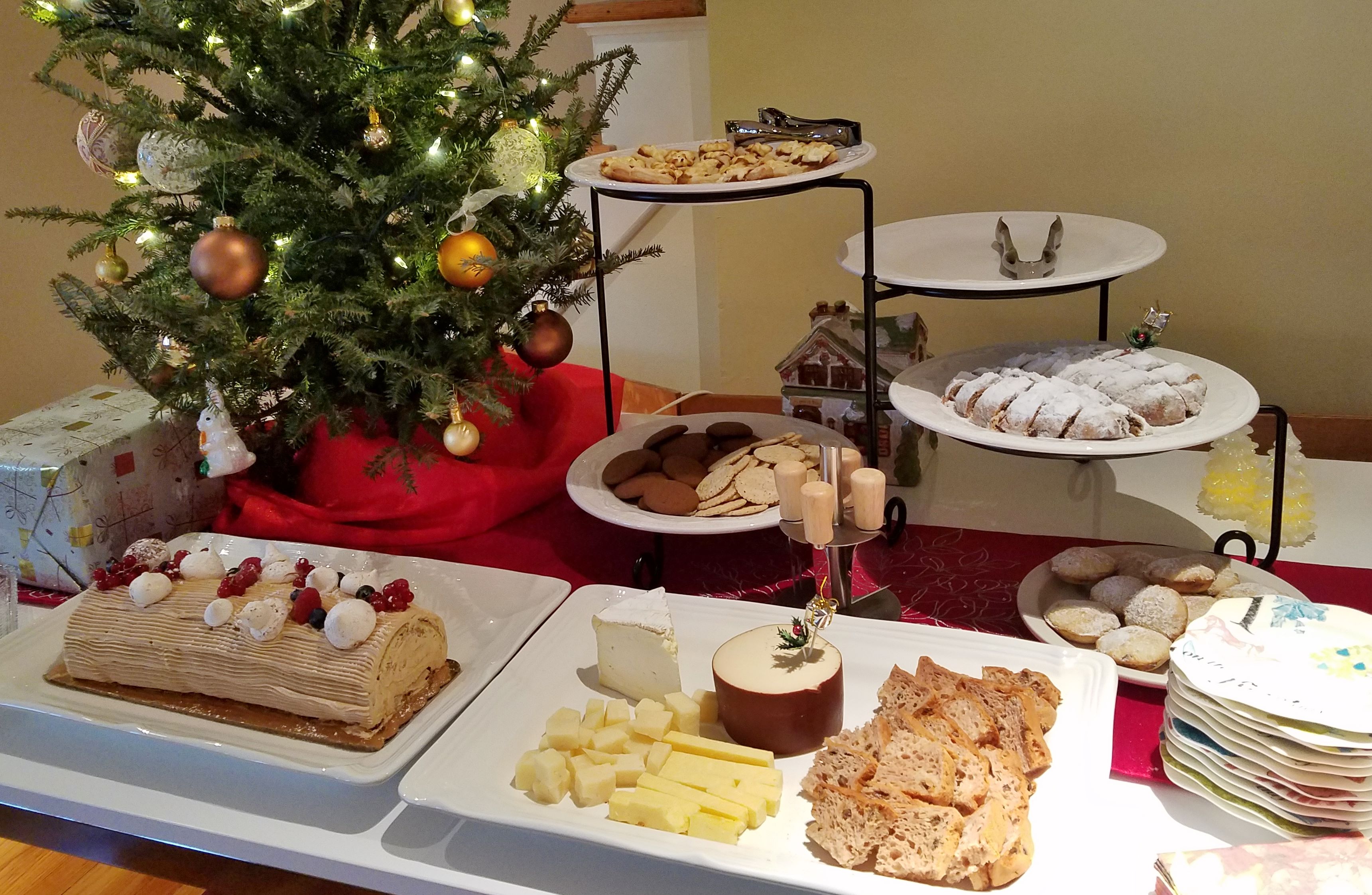 Holiday Afternoon Tea
A few years ago I have started giving a holiday afternoon tea at my home for friends and neighbors in celebration of the holidays. Everyone is so busy and stressed out during the holiday season, but I have found that attending an afternoon tea is less overwhelming than attending another dinner party to most people. It is actually a relaxing way to gather and to enjoy each other's company without the burden of too much formality. The work required to host a tea is also much less than to host a dinner. It is a nice way to round out the year.
I usually do this afternoon tea the buffet style. Since most of my items are finger foods, the tableware used is limited. Meaning, the cleaning up afterwards will be quick. All the food and teas are set up on tables before the guests arrive. So when the guests come, I can focus all my attention on them and not on food preparation and serving.
I usually serve two to three teas. It will be an assortment of real tea and (caffeine free) herbal tea. Depending on the number of guests, about three savory items and three sweets are usually plenty. If there are many guests, I may add a fruit and cheese plate. People eat lots of heavy food, candies and desserts during the holiday season. We should consider this fact when selecting our food and tea offerings. My experience is that most of my guests prefer the savory items over the sweet ones.
There are quite a few ideas and suggestions here. I hope that you will find them useful when you entertain with tea. If you have any questions or comments, please feel free to let me know. Have fun entertaining this holiday season!